Building a Playground For the Next Generation!
55% of Family Participation as of 5/15/2023 – Goal is 100% Participation
Total raised as of 5/15/2023: $360,000
PTO paid a $50,000 deposit and $100,000 additional gift from successful 2022-23 events
Day of Giving and individual gifts have resulted in $204,000 to date
One grant received to date: $2,500
Catholic Organization Gift: $1,500
Employee Matching Gift: $2,000
Current playground is 15-23 years old
Life expectancy of a playground is 20-25 years
Originally sought repairs revealed larger problems
Significant drainage problems
Unseen damage under surface
Mulch degrades and washes away

Ruins clothing and shoes
Messy in school

Flats and other areas have coating worn away
Breakage
Safety elements to be included in new design
Current playground passes inspection but won't in the near future
Planned for much smaller repairs but condition demands action for continued safety of children
Lead time is nine-twelve months

Timing for summer work
Planning ahead so we do not end up with a need to shut down the playground mid-year
Four bids were obtained
Chose PlayCare Playground Solutions

Catholic owned
Reputation with Catholic schools and organizations within Archdiocese
Received over a 30% discount due to being a Catholic School through their programming

PlayCare will complete the entire job
Demo is extensive – looked at other possibilities
Excavation to eight-ten feet to correct drainage
Back fill with substrate and soil
Solid surface installed vs. mulch
Concrete pathway surrounding the playground
All fund-raising goals for the school for the year will be to support funding for the new playground. The Crusader Club's Day of Giving event on November 29 will focus solely on generating 100% family participation for financial support of the playground.
The school and parish are partnering to establish a Playground Committee, which will communicate with families and create opportunities for giving.
The PTO will provide the down payment for the project. All funds raised throughout the year that are over and above the PTO's operational budget will be directed to the Playground Renovation efforts. This includes fundraising from: Crusader Classic, The FRY, The Crusader Club, and Day of Giving.
Lastly, there are many grants which will support playground improvements. We will be following all possible leads to seek out funding from supportive agencies.
Removal of old playground structure:                                            $18,000
Repair of drainage and rebuilding the foundation:                      $88,560
Install of new playground and structure:                                       $143,818
Install of new solid play surface:                                                      $100,800
Landscaping, concrete, and additional security features:           Estimated $45,000+
Additional Information:
All PTO Event Fund-Raising above $105,000 goes to the playground fund:

The FRY
Crusader Classic
Trivia Night

All donors to the playground fund are also Crusader Club members
Rosary Walk around playground: $25,000 Gift
Statue of Our Lady to watch over the playground: $15,000 Gift
Benches (5-6 Available) – $10,000 Gift
Large Flower Pots (5-6 Available) – $5,000 Gift
Name listed on a plaque on right side of statue base – $2,500 Gift
Name listed on a plaque on left side of statue base – $1,000 Gift
Playground structures have a 20-25 year life expectancy, so investing now in the renovation for the playground creates a legacy for thousands of children yet to walk the halls of Incarnation School. Current parents may have futuregrandchildren who will become Crusaders and they will benefit from today's investment. This is an opportunity for current families and sponsors to leave a lasting mark on the school through a much-needed improvement.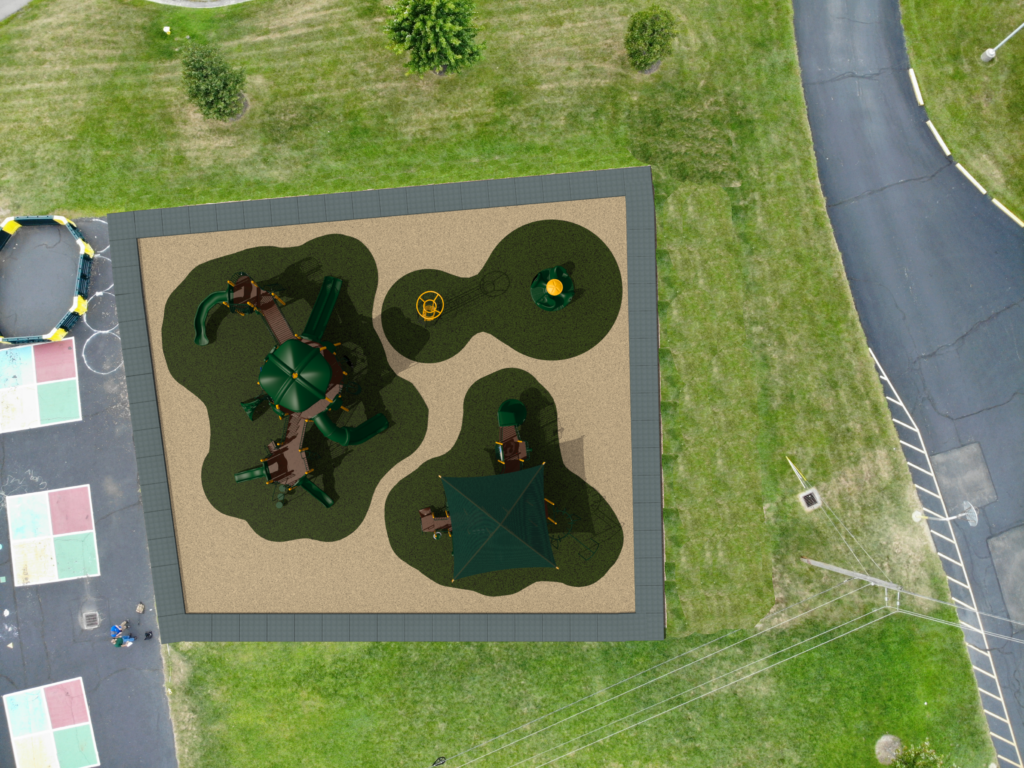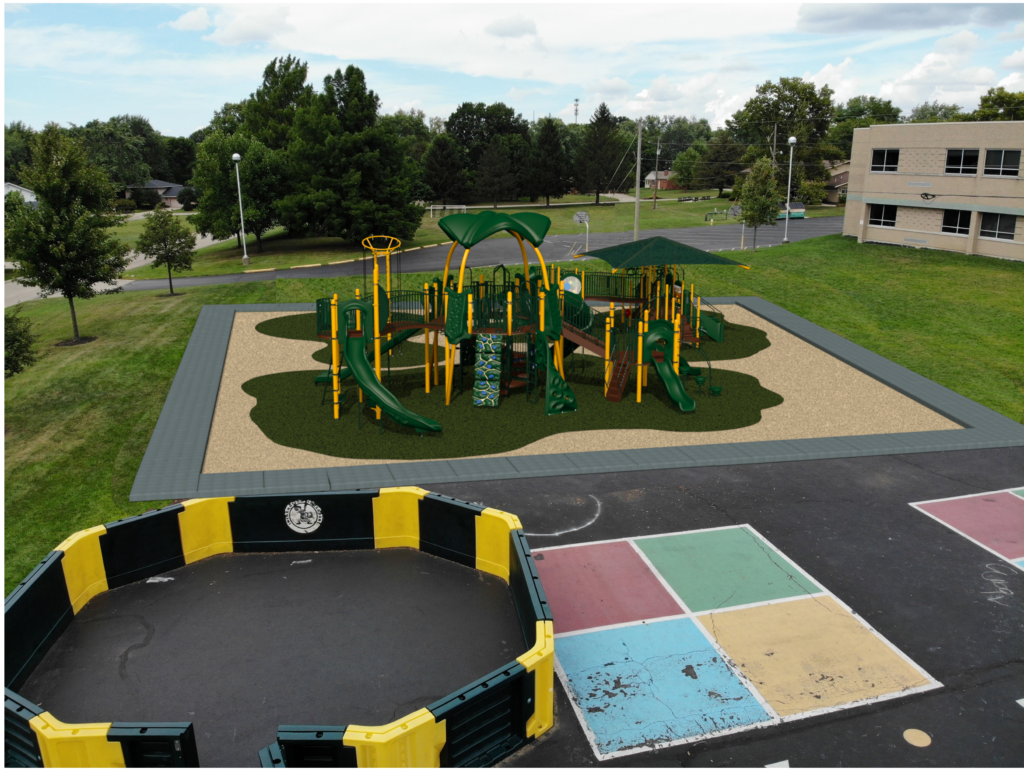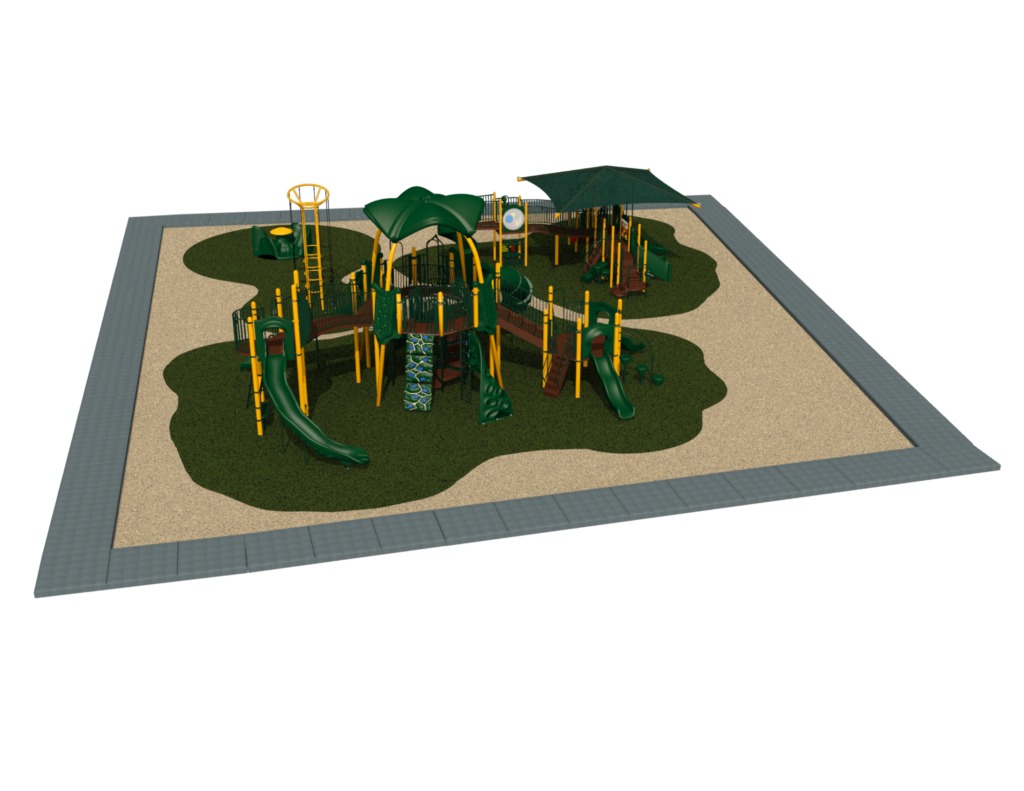 If you have questions or would like to speak more about the project, please contact:
Mike Hoendorf – Development Director
mike.hoendorf@incarnation-parish.com
937-433-1188 x 212
You can also speak with a member of our Parent Leadership Team:
Bill and Kelly Uhl – Chair Couple
Chris and Liz Brill
Mike and Gretchen Farrell
John and Caitlin Krebs
Adam and Sarah Smith
Mike and Kate Vriner