Dear Friends,
Welcome to Incarnation Catholic School!
At Incarnation, we understand that selecting the right school for your child involves a thoughtful decision. The early years of a child's education are among the most influential, not just for building foundation for academic excellence, but for developing character, values, and beliefs. Incarnation Catholic School partners with parents to enhance knowledge, understanding, and celebrate what it means to be a child of God.
With a tradition of excellence in Catholic education since 1957, Incarnation School offers students an opportunity to grow and thrive in a nurturing, faith-based, values driven community. Our students are inspired to expand their intellect, build strong moral character, and develop a thirst for life-long learning. Incarnation provides a rigorous academic program with an emphasis on strong communication skills, problem-solving, and hands-on learning – skills that are essential for 21st century learners.
At Incarnation, our Catholic identity is the heart and soul of the school. We offer numerous opportunities, from prayer and the sacraments, to service trips and retreats, for students to encounter Jesus Christ in a real and personal way. As members of a vibrant community, your child will come to discover his/her unique gifts and learn to use these gifts for personal success, to help others at school, and to serve those in need in the broader community. Our students make us proud and continue the tradition of excellence for which Incarnation is known throughout high school, college, and beyond.
Thank you for your interest in Incarnation School. Please contact us for additional information or to arrange for a tour. We would love to have you personally experience the excellence of Incarnation Catholic School.
Leah Coghlan
Principal, Incarnation Catholic School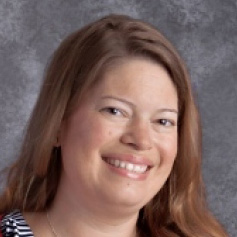 Mrs. Leah Coghlan
Principal