Innovative Crusaders' Grant
The Innovative Crusaders' Grant was created in November 2021 as an initiative to sponsor teachers' creative classroom ideas, which will enhance all students learning.  This enhanced classroom learning initiatives often exceed typical school funding.  We always want the best available to our teachers, so the students have the best to succeed.
The Innovative Crusader Grant will be funded by the PTO, and there will be an application process.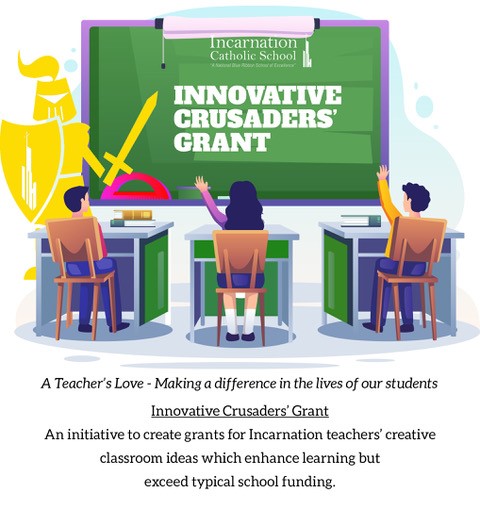 Mary Kay Lamoureux
Scholarship for Teachers
January 1, 1944 – January 14, 2021
Mary Kay dedicated her life to two things; her family and teaching. She was a loving teacher at Incarnation School for nearly 50 years. An advocate of the profession of teaching, she mentored hundreds of student teachers who would go on to teach the next generation of students. She tirelessly worked along with her colleagues to submit the application that ultimately got Incarnation School recognized as a Blue Ribbon for Excellence Award winner three times. Mary Kay loved being around her students and fellow teachers so much that she continued to come back and substitute teach even after she retired in 2015.
Mary Kay's family would like her legacy to continue and to specifically use this fund created to support beginning teachers.
David Brown Student Scholarship
Past 6th Grade Incarnation Student
David Brown was a 6th grade Incarnation student who loved baseball and origami. He was involved in boy scouts and athletics. David Brown's parents wish to give back to our community in honor of their son David. This scholarship will help with tuition for families that find themselves in unexpected circumstances/difficulties.