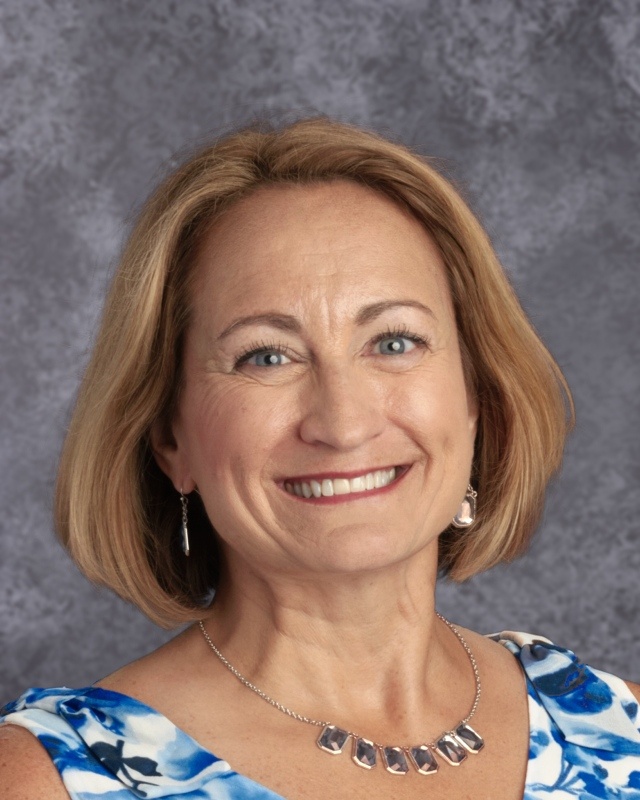 Mrs. Coleen Petrello
BS in Elementary Education from Miami University
I am the youngest of 10 children, born and raised here in Centerville. I attended Incarnation from 2nd thru 8th grade. (At that time Incarnation only had grades 2 - 8. ) I then went on to graduate from Alter H.S. In 1991 I came to Incarnation to teach 2nd grade for 5 years. After staying home for 9 years and then working in various capacities in education, I am happy to have returned to my alma mater where I hope to finish out my teaching career.
I have been married to Bill, a Math teacher at Kettering Fairmont, for 31 years. We have 4 grown sons: Colin lives in Cincinnati and teaches Math at LaSalle HS. Dominic lives in Atlanta and works for a General Contractor there. Kean recently graduated from Boston Conservatory at Berklee with a degree in Musical Theatre. Aidan is a 3rd year student at The University of Louisville majoring in Economics. We have 2 Australian Shepherds, Cobber (2) and Brigee (1 year).
I am a part-time Health Coach and love working with my clients. I love reading in my spare time and taking nice, long walks/hikes at Sugarcreek Reserve.
What brought me to Incarnation:
While at a birthday party for a mutual friend, Leah Coghlan told me she was teaching 4th grade due to the untimely departure of a newly hired 4th grade teacher. I was looking for a new teaching position and this was an answer to a prayer.