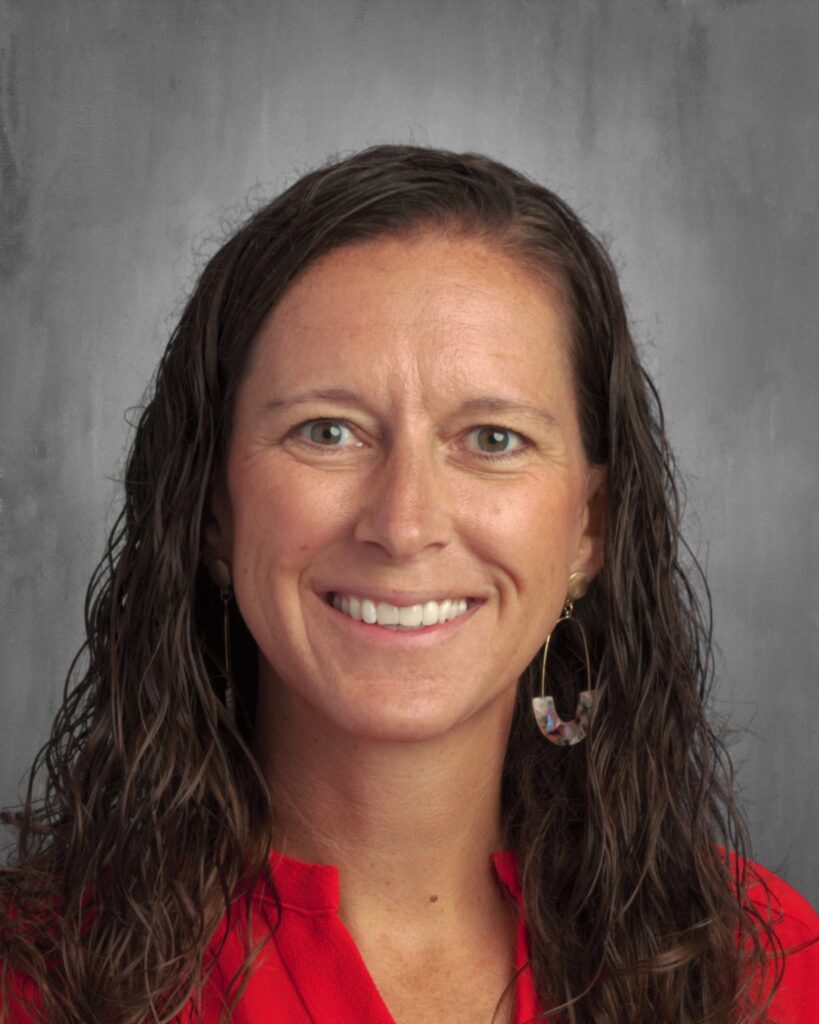 Mrs. Corrie Weckesser
Undergraduate at the University of Dayton. Continuing at Wright State University for a masters in Middle School Math.
Since I can remember I have enjoyed travel, the outdoors, sports, and math. I grew up in Beavercreek, Ohio with two sisters and a brother. We traveled as a family, most often by car, which is a tradition I continue now with my own family. I love running and playing soccer. I began teaching at Incarnation as a Third Grade teacher. I eventually spent a few years in PE and then Sixth Grade. I moved up to 7th grade in 2017 to teach math and science.
II married my best friend, James, in 2007. We have been blessed with four wonderful sons.
Our family loves to travel! We especially love the National Parks and exploring each one. I am an avid runner and soccer player. My sons play soccer and run, and my husband coaches track and cross country. We spend our time watching sporting events or participating in them.
What brought me to Incarnation:
When I returned home from two years in Arizona, a friend set me up with an interview. I was immediately moved by the sense of family and welcoming that came in the interview and the wonderful people that I met. I have held 4 different positions within the school and have loved working with every person I was lucky enough to call a teammate.