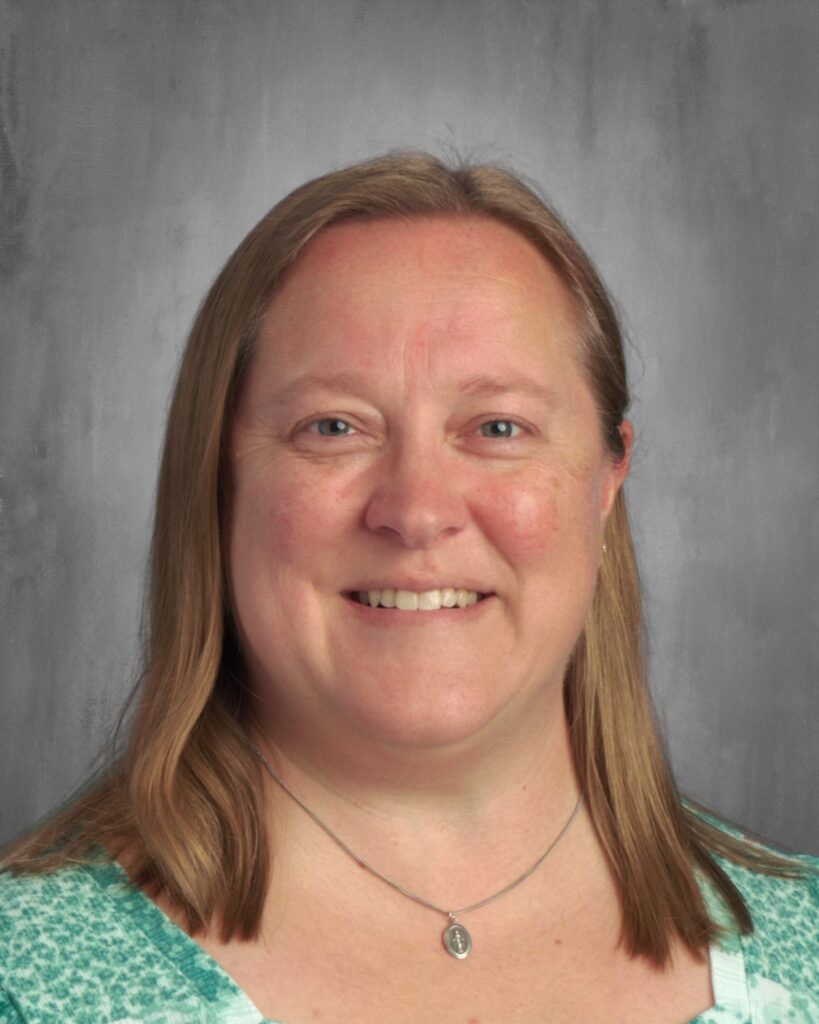 Mrs. Angela Streby
BS in Elementary Education (Concentration in Math); MST in Interdisciplinary Math and Science
I married my husband in 2003, and we have two amazing sons.
I love to read and crochet, and I am a huge musical theater and ballet fan. I am also a huge Star Wars geek… Yoda is awesome!
What brought me to Incarnation:
I met Mrs. Coghlan on a School of Faith trip to Israel in 2019. I wore many of my math t-shirts on the trip, so it was obviously I loved math. I had told Mrs. Coghlan during one of our conversations that I would love to teach upper level math again, so when the 8th grade math position at Incarnation opened up, I was blessed that Mrs. Coghlan remembered me. As I told my family, God sent me half-way around the world to find my dream job. God is good!